Events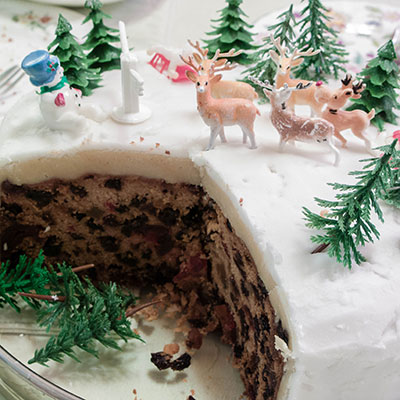 Seasonal
We love to celebrate anything here at Nook Corner, whether it's Christmas, Easter, Mother's Day… whatever.
Keep a look out on our Facebook page for upcoming events and new items we are stocking.
We have breakfast with Santa, held early December, special afternoon teas around Mother's Day, Halloween treats in October and lots more.
We add to our range of gifts over special periods and try to keep on trend with what we have to offer.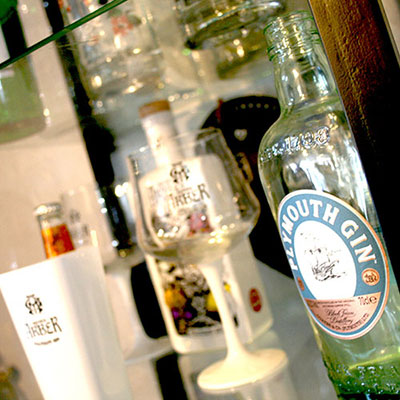 Gin Evenings
We regularly arrange Gin evenings although it's not just gin on offer. We sometimes alter it to a Cocktail evening or even a Gin Rummy night. But there's always regular drinks to have also if you prefer something else, such as wine, lager, locally sourced craft beers and spirits.
We charge just £25 a person. For this you get a sharing platter either Charcuterie or Ploughman's plus three large Gin and tonics or cocktails. We also make gin and alcohol based deserts for you to buy afterwards if you have space!
We have over 40 gins and a dozen or more rums, we can do trial shots for you to sample and are happy to guide you to make the right choice if you fancy being adventurous.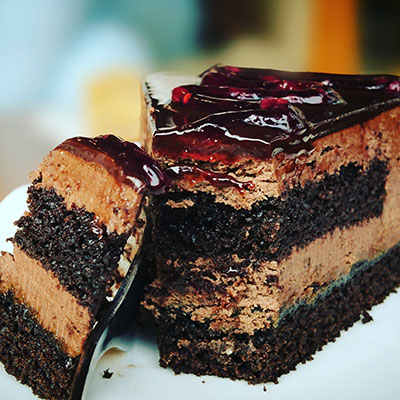 Pudding Evenings
One of our latest event evenings has been Pudding night which was a real hit.
Every table has a red and green paddle and it's up to you when you stop, by displaying whichever colour paddle red to stop, green for more, we will bring out a variety of deserts and you can eat as much or as little as you like.
The deserts are all a secret and you won't know what's coming next. With ten on offer it's best to save a bit of space just in case your childhood favourite is the next one to be on offer.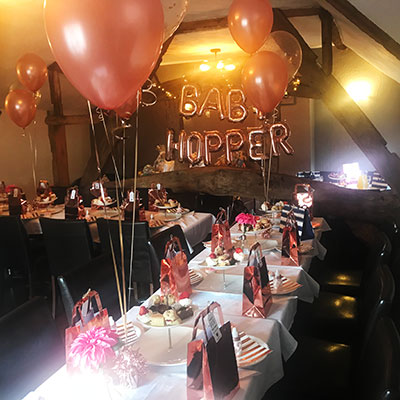 Baby Showers
If you're not sure where to hold your baby shower or your friend's baby shower, we have our upstairs room available from 3 pm Saturdays and on some Sundays for a supplemental cost.
We charge £10.99 a head and for that we provide the room, for a two hour period (you may decorate it with banners, balloons etc.). Two drinks, a selection of sandwiches and 4 mini cakes/scones per person.
We can now offer an extra service and provide chair covers, table linen, and sashes in a variety of colours.